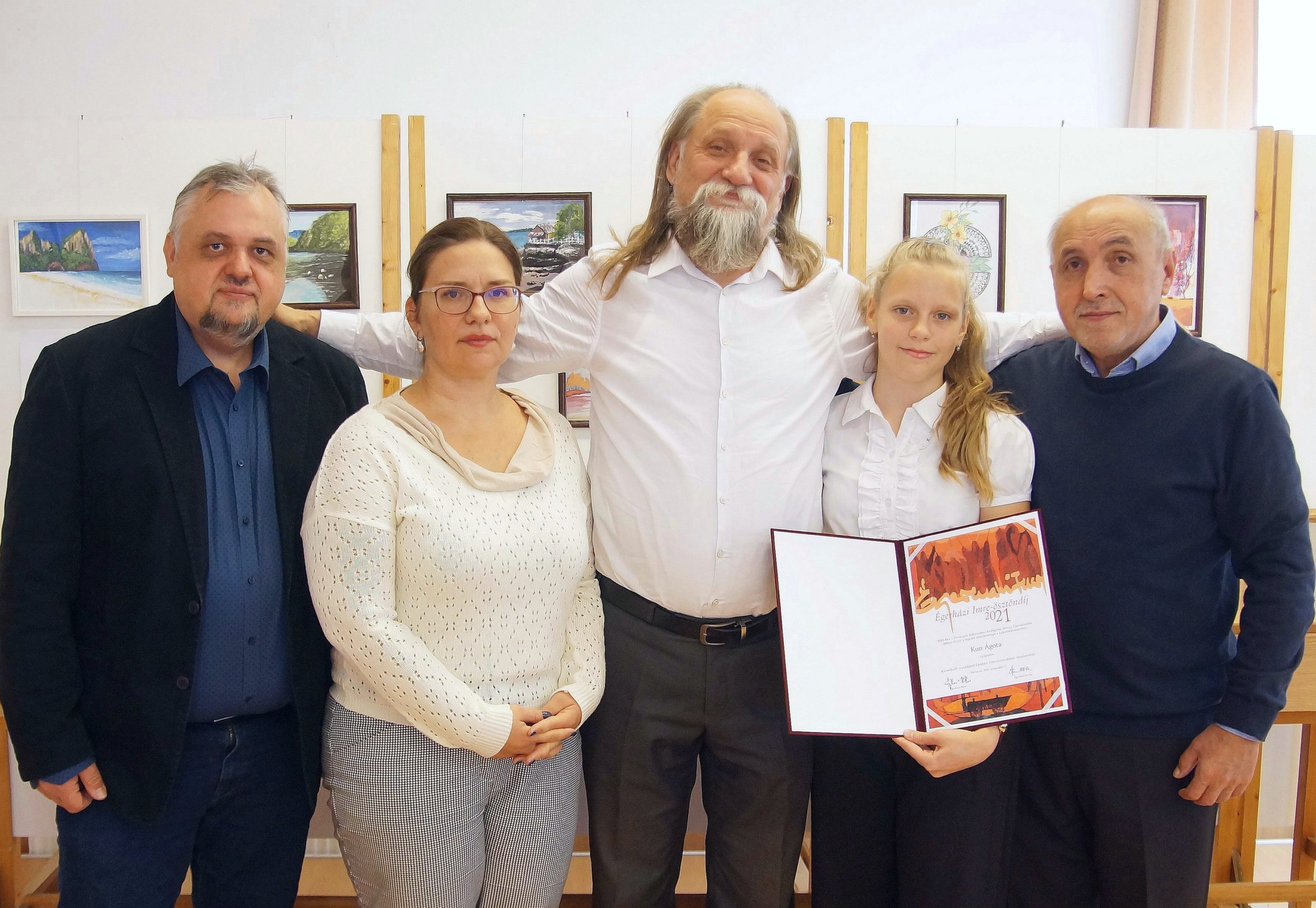 Attila Égerházi, Dóra Szabóné Telkes, deputy principal of the grammar school, László Buka, Ágota Kun and Péter Égerházi.
Photo: Private archive
For the 17th time this year, a talented student of Dóczy High School, who provided the best fine art performance in the previous academic year, received the Imre Égerházi Creative Scholarship. As it happened several times before to award 2 nominees, 8th grader Ágota Kun is the 20th awardee of the scholarship.
As her art teacher László Buka said at the ceremony held on Friday, Ágota showed an extraordinary dedication to her work, despite the unusual circumstances caused by the pandemic. Said dedication also played a role in her evaluation.  Péter Égerházi and his younger brother Attila, sons of the painter Imre Égerházi (1925 – 2001), presented the diploma to the scholarship holder, who has already won several drawing competitions.