"Stubborn Hungarianism"
All over the world (from Japan to America), the Hortobágy International Artists' Colony is one of the trademarks of traditional contemporary Hungarian painting among the creative camps that still operate today. The reason it could become an emblem (and a place for Hungarian artists across the border to find and meet even in the Átkos), was its leader, Imre Égerházi, who was born 85 years ago and died in an accident nine years ago, who played a decisive role in it. Since his death, more than ten thematic country exhibitions and a series of related catalogs have been used to keep the memory awake (thanks to one of his sons, Attila Égerházi, who heads the band Djabe, which also composes music for the world of paintings).
The permanent place of the artistic presence is the Égerházi Memorial House in Hajdúhadháza, its material was compiled by the painter and left in the city (it has been renovated since 2008 and awaits visitors together with the László Holló Memorial Room). Part of the new material (Peasant World and Folk Art – Ethnographic Inspirations of Imre Égerházi's Works) belongs to the memorial house, but its special feature is the combined appearance of images selected from many private collections and donations.
The power of paintings filled with lyrical-expressive domains associated with Art Nouveau decorativeness, which uses the pointillist technique in a realistic framework, is given by well-resolved abstraction despite the dense network of motifs. Égerházi's stubborn Hungarianism prevailed in his works on Transylvania, the Great Hungarian Plain, his travels in Europe, his historical depiction of people or literature, and even his works related to religion.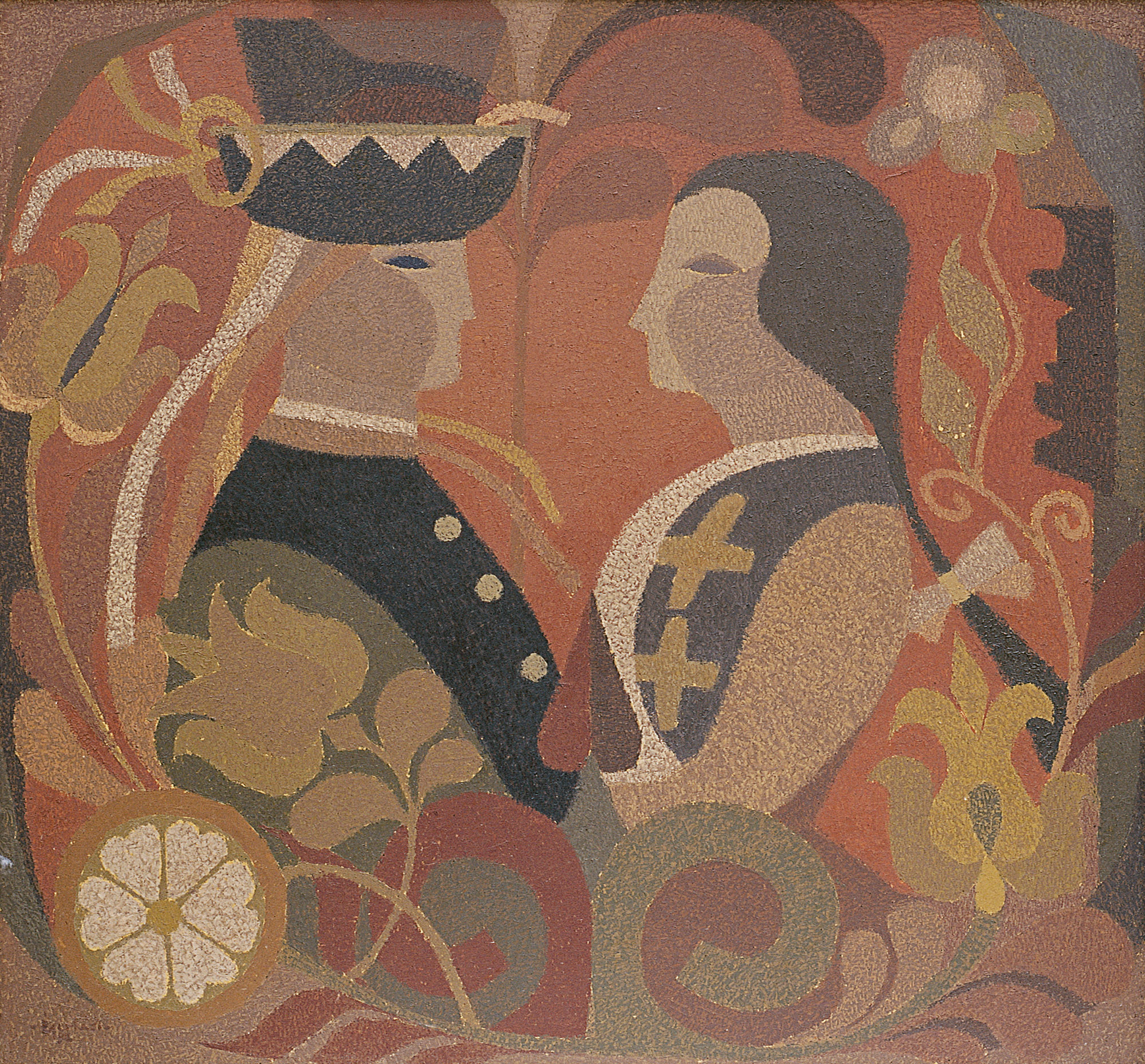 His Hungarianism is not authentic due to the perpetuation of the signs of our past and folk traditions, but to its fateful essence, its post-catharsis condition, and its unpretentious picturesque presence. The painting transcripts of folk tales and ballads (in our picture: Pista Sós's meeting with Juli Bende) also testify to this: of becoming one with the depicted thing, of the inner warmth, but also of the pain roots of serenity.
Ferenc Vitéz
Nagyítás, 26th May 2010 issue